A Piece of History
Nestled in the corners of our store are the estate cases with treasures new and old. Although previously enjoyed, our estate pieces bring a unique and sometimes vintage flair to complement our new trends. Diamonds, gemstones and gold have been recycled for hundreds of years, so each piece has a history we may never know. Be part of giving it a new life.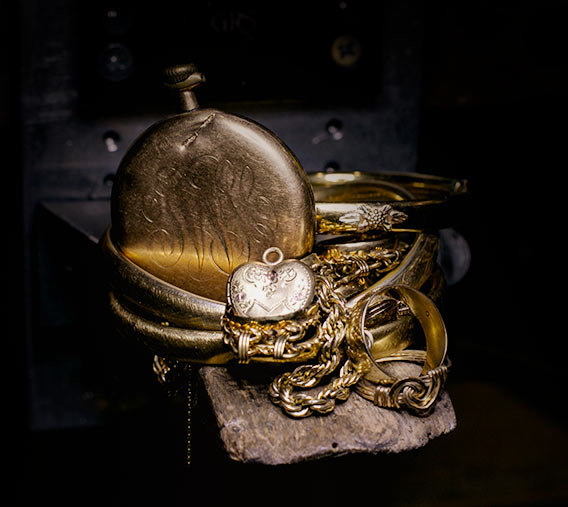 Diamond Horseshoe Ring
14 Karat White Gold, Estimated 1.00 carats of diamonds, Size 6.5
$1299.99
XOXO Tennis Bracelet
14 Karat Yellow Gold, Estimated 1.50 carats of diamonds. 7 inches.
$1,899.99
Owl Ring
14 Karat Yellow Gold. Approx. 0.30 carats of diamonds & Cat's Eyes. Size 9
$1,299.99
Share your memories with us

Get inspired or share your memories in our gallery.
Hours
Monday-Friday 9am-5pm
Saturday-Sunday Closed