It's our 2nd Annual Diamonds & More Jewelers Canvas to Cuff and we are so excited to bring ART to the community! Canvas to Cuff allows local artists the opportunity to have their original artwork replicated on an ÉVOCATEUR 22K gold leaf cuff.
Winning artists will receive an ÉVOCATEUR cuff with their artwork.
HOW IT WORKS
Artists are asked to submit a high resolution .jpg  no later than February 29, 2020 at midnight. Voting is opened up to the community online and in-store from March 9-27th. April 2, 2020, Diamonds & More Jewelers will host the Art Show to display the entries, and announce the winner in two categories, Adult & Youth.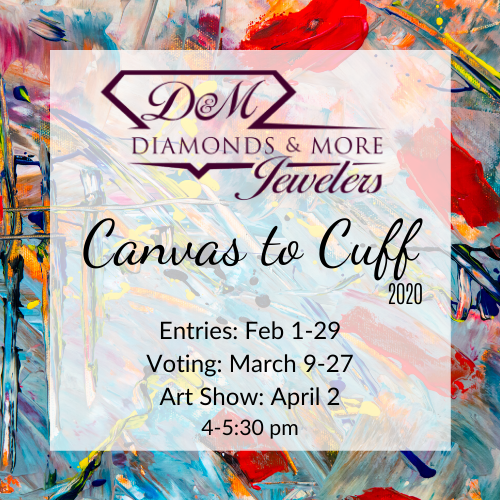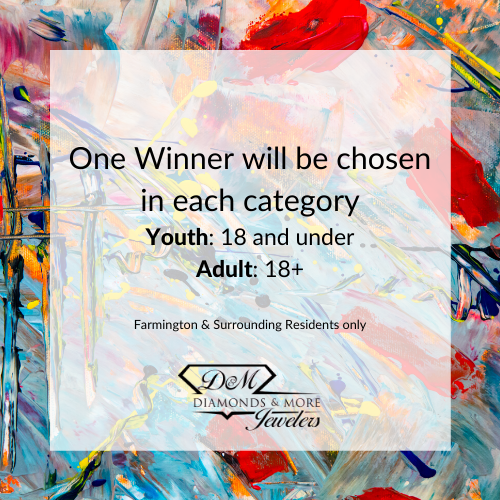 Vote
One Vote per Email Address
Enter your name in the NAME field, your Email in EMAIL. Include Artist name for Adult & Youth Category in the comments section